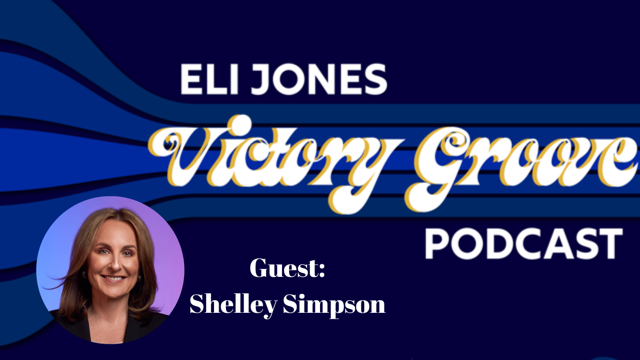 Welcome back to Victory Groove. This episode features Ms. Shelley Simpson, president of J.B. Hunt.
Simpson has had many professional successes, but she always makes sure that she is building a good life, not just a career.
Shelley Simpson, president of J.B. Hunt Transport Services Inc., one of the largest supply chain solutions providers in North America, first began working at the company for $7.25/hour while she pursued other career opportunities. She ended up staying with the company, and after nearly 29 years of experience she has served 15 years in executive leadership roles, most recently as chief commercial officer and executive vice president of people and human resources, in addition to leading International Services and Corporate Marketing.
Keep up with Shelley by following her on LinkedIn @Shelley Simpson
Dr. Eli Jones is a Professor of Marketing, Lowry and Peggy Mays Eminent Scholar, and the former Dean of Mays Business School at his alma mater, Texas A&M University. He served as Dean of three flagship business schools for over 13 years. Prior to becoming a dean, he was on the faculty at the University of Houston as an Assistant Professor, Associate Professor with tenure, Full Professor, Associate Dean for Executive Education Programs, Director of the Program for Excellence in Selling, and founding Executive Director of the Sales Excellence Institute at the University of Houston.
You can find your copy of Run Toward Your Goliaths here: https://www.amazon.com/Run-Toward-Your-Goliaths-Professional-ebook/dp/B09K4SMZW2