Articles, Interviews, and Videos
https://www.youtube.com/watch?v=SIuxWYUOrew What scares you the most right now? Recently, I was a guest on MasterCast to share about my latest project, a book titled, "Run to your Goliaths," and an accompanying podcast, "Victory Groove." In this episode, Ben and I...
read more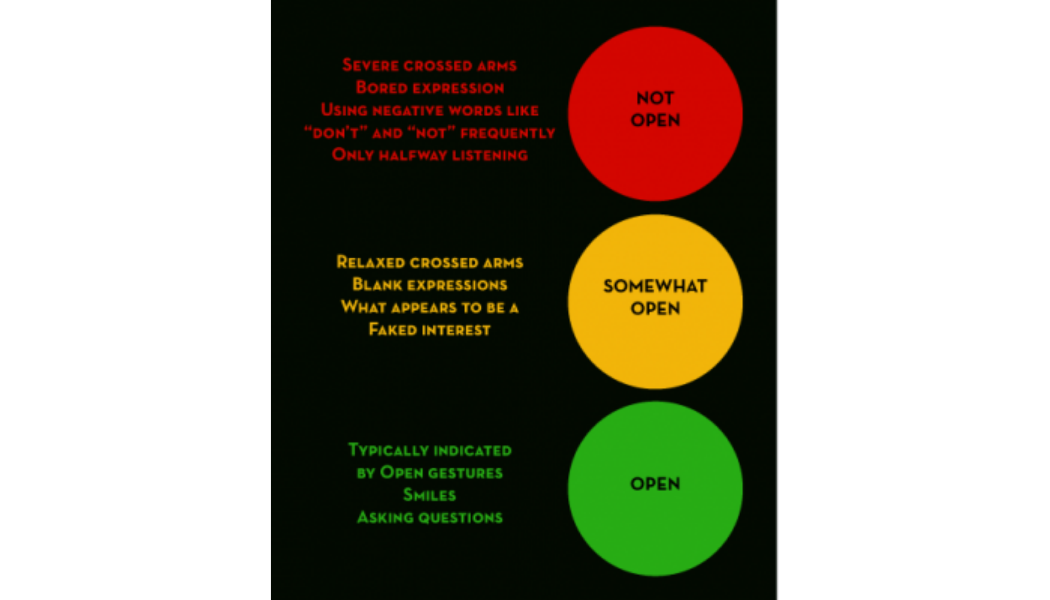 Correctly reading your prospective buyer's body language, hand signals, and vocal cues can make the difference between a successful pitch and one that falls flat. Buyer behaviors can be grouped into three categories: red, yellow, and green. Red behaviors indicate that...
read more